Family Foot & Leg Center, P.A.
Dr. Kevin Lam* Dr. Wesley Drew Chapman * Dr. Sean Dunleavy
Dr. Patrick Bartholomew * Dr. Lauren Pelucacci * Dr. Sahiba Singh
Dr. Jake Powers * Dr. John Crist * Dr. Isin Mustafa * Dr. Lori DeBlasi
Welcome to the Family Foot & Leg Center Opened in 2005 by Dr. Kevin Lam
as the premier center for foot / ankle medical & surgical care.
Whether you have ingrown toenails, foot / ankle fractures to severe car accident
requiring reconstructive foot / ankle surgery,
FFLC continues to be the award winning center.
No one does more foot / ankle surgeries in Collier County

Nurse & people in the know choose FFLC for their care

There are only 900+ podiatrist in the world board certified to do reconstructive foot/ankle surgery

Repeated patient care awards from colleagues and patients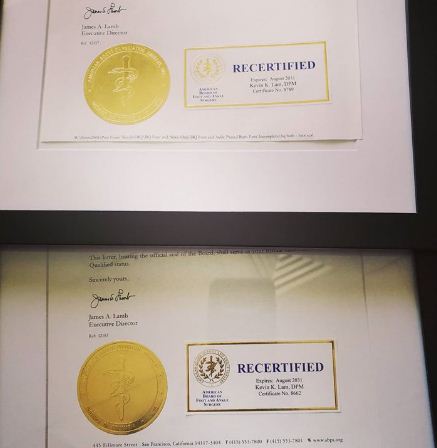 #FFLC #FFLCReconFellowship #boardcertified
Another 10 years to go. #ABFAS #ACFAS #acfasfellowship #lifelonglearning #naplesflorida to #portcharlottefl we are here for you.
Our centers available for same day appointments or within 24 hours on weekdays
Access to specialist:
Live Schedulers open 7 days a week 7am until 5pm Eastern Time, Portal and Self Service Portal open 24 hrs/7 days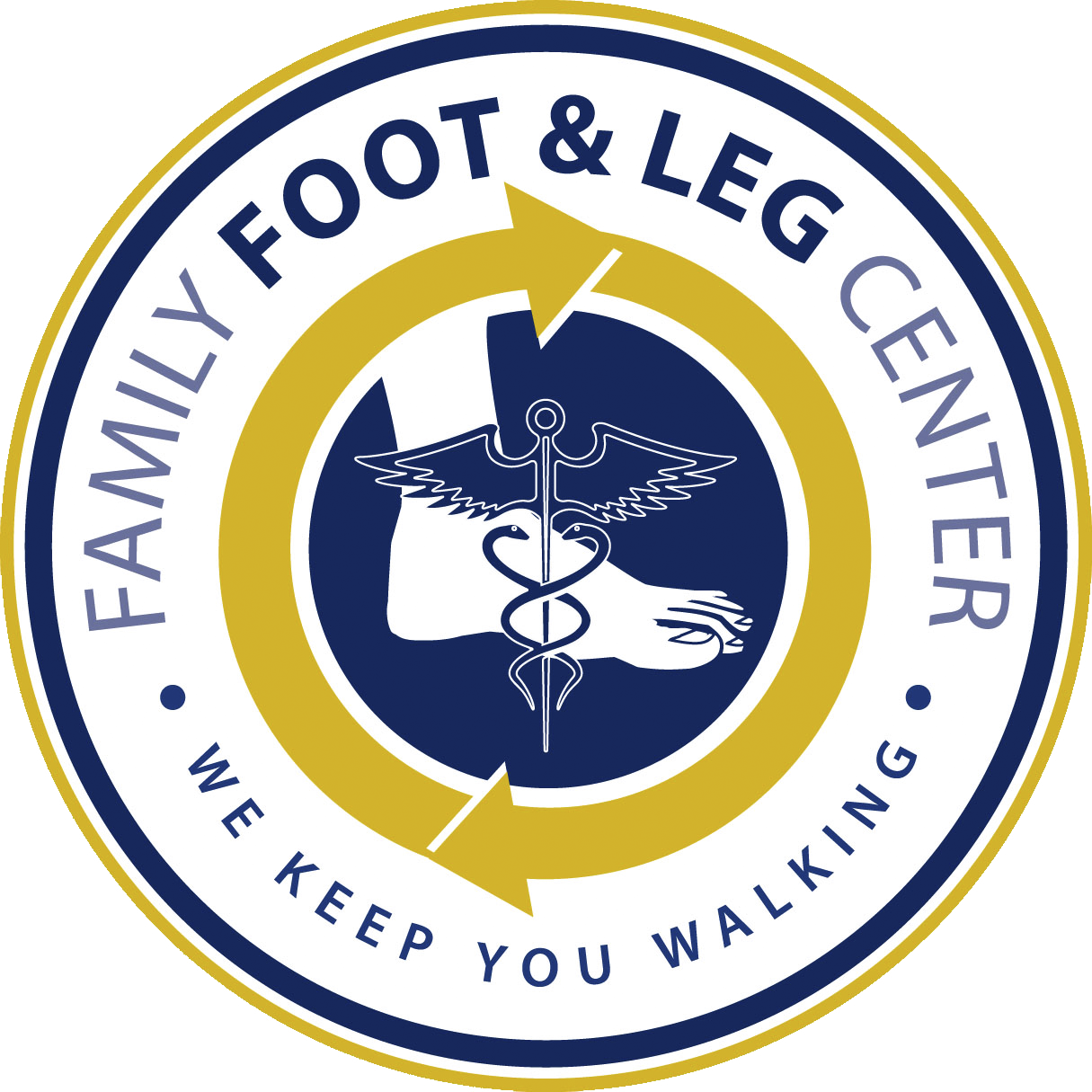 We welcome you as a patient to our podiatry practice in Florida. We currently have 8 locations across Lee, Collier, and Charlotte counties, We are grateful that you have chosen us as your complete foot and lower leg care center.
Quick access to the best / quality care guaranteed. No foot / ankle matter too big or too small for our attention. You and Your Family deserve the best.
New - Laser Treatment for Fungal Toenails!

Are you embarrassed to show off your nails in sandals?
Are you not a candidate or do not want to take the oral medications?
Do you want the latest technology without the complications?
Do you want the most cost effective and efficient laser treatment?
The cool touch nail laser treatment treatment is here for you!

Flat feet? Get them fixed with Hyprocure before a full collapse and tendon tears. Right foot waited too long , left foot done early and prevented posterior tibial tendon collapse.
Philosophy
Walking is a gift that is most appreciated when it is lost or impaired.

Likewise, pain does not favor age or social status. As a doctor, my devotion is to help you and your family enjoy the gift of walking without the discomfort of pain. We get you in fast to help you with our pain.
We Keep You Walking.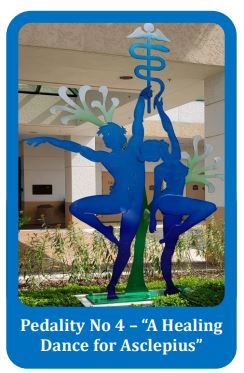 Emergency Patients Welcomed
Urgent Care for Foot & Ankle Trauma
Same Day Appointments Available
Stepped on a shell or splinter in your foot from the Naples pier?
Kicked a catfish off the pier or our boat and received the gift of a spike in your foot?
Forgot to do the stingray shuffle?
Need a foot / ankle doctor STAT in Naples or Marco Island area?
8 offices to serve you.
FFLC promises same business day or within 24 hours for appointments. Skip the high priced and long waits at emergency rooms when you can get specialist care, ASAP.
Everyone in this office is a trained professional and works as a team member, taking pride in their work.
From ingrown nails, heel fractures, ankle fracture Achilles tendon injuries, and lacerations: call us now.
Phone: 239 430 3668 option 2
Fax: 239 692 9436
You can now request appointment AND expedite check-in through our PATIENT PORTAL.
Schedule your appointment by calling : 239 430 3668 option 2 at voice prompt. Or use the
patient portal
for electronic scheduling requests 24 hours a day, 7 days a week. Our patient advocate will contact you during business hours to coordinate your visit with us.
Call Today: (239) 430-3668 (FOOT)
Self Service # (239) 420-7170


Fax: 239 692 9436
As many as 8 million people in the U.S. have gout. Gout is more common in men. For women, gout is more common after menopause.

Until now, nothing targeted the crystals in the joints of the big toe joint, hands, or knees quite like Krystexxa.

Krystexxa is the only gout treatment that controls chronic gout by changing uric acid into a water–soluble substance called allantoin that your body easily gets rid of through urine. For those of you that have kidney disease and can't take the usual gout medications, Krystexxa can treat your condition without harming your kidneys.

Family Foot & Leg Center is one of the few Krystexxa Infusion Centers in Southwest Florida. If you have chronic gout, contact us to find out more information.
Wound Care -
what podiatrists do to save your feet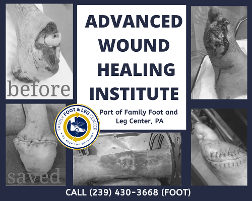 At FFLC, we use advanced wound healing technologies to help keep patients out of the hospital and onto healing.
Better results

Faster recovery time
Optimal quality of life
Improved long-term outlook
Stem Cell Injections for Knee, Ankle Arthritis, Tendonitis, Hips, Elbows, Wrist, Hand, & More
Regenerative Medicine of Naples was started by Dr. Kevin Lam, a published health writer and national foot and ankle lecturer. Top Doctor Awards 2010, 2014, 2017, 2018, 2019, he is sought after for his expertise on the foot and ankle. National and international athletes are under the careful care of Dr. Kevin Lam to keep them in tip top competitive shape, to reduce their recovery time as well as to help resolve injuries quickly and safely.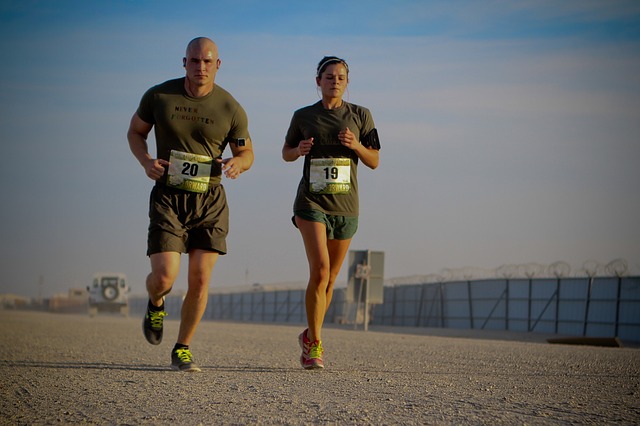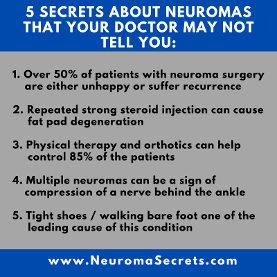 I have seen too many people suffer from Post Neuroma Surgery Pain. This site was built as an effort to touch more people seeking an answer to a tough problem, but can not find solutions elsewhere.
Don't fall victim and have a lifetime of disability with failed neuroma surgeries or stump neuromas. You DO NOT want neuroma surgeries, it is highly unpredictable and horrendously painful results if you have not tried other treatments prior.
Heel pain, plantar fasciitis
Don't have Achilles tendon surgery until you see this, what your doctor may not tell you.