SAY NO TO NEUROMA SURGERY NOW.
Don't fall victim and have a lifetime of disability with failed neuroma surgeries or stump neuromas.
You DO NOT want neuroma surgeries, it is highly unpredictable and horrendously painful results if you have not tried other treatments prior.
Welcome to the Family Foot & Leg Center Opened in 2005 by Dr. Kevin Lam
as the premier center for foot / ankle medical & surgical care.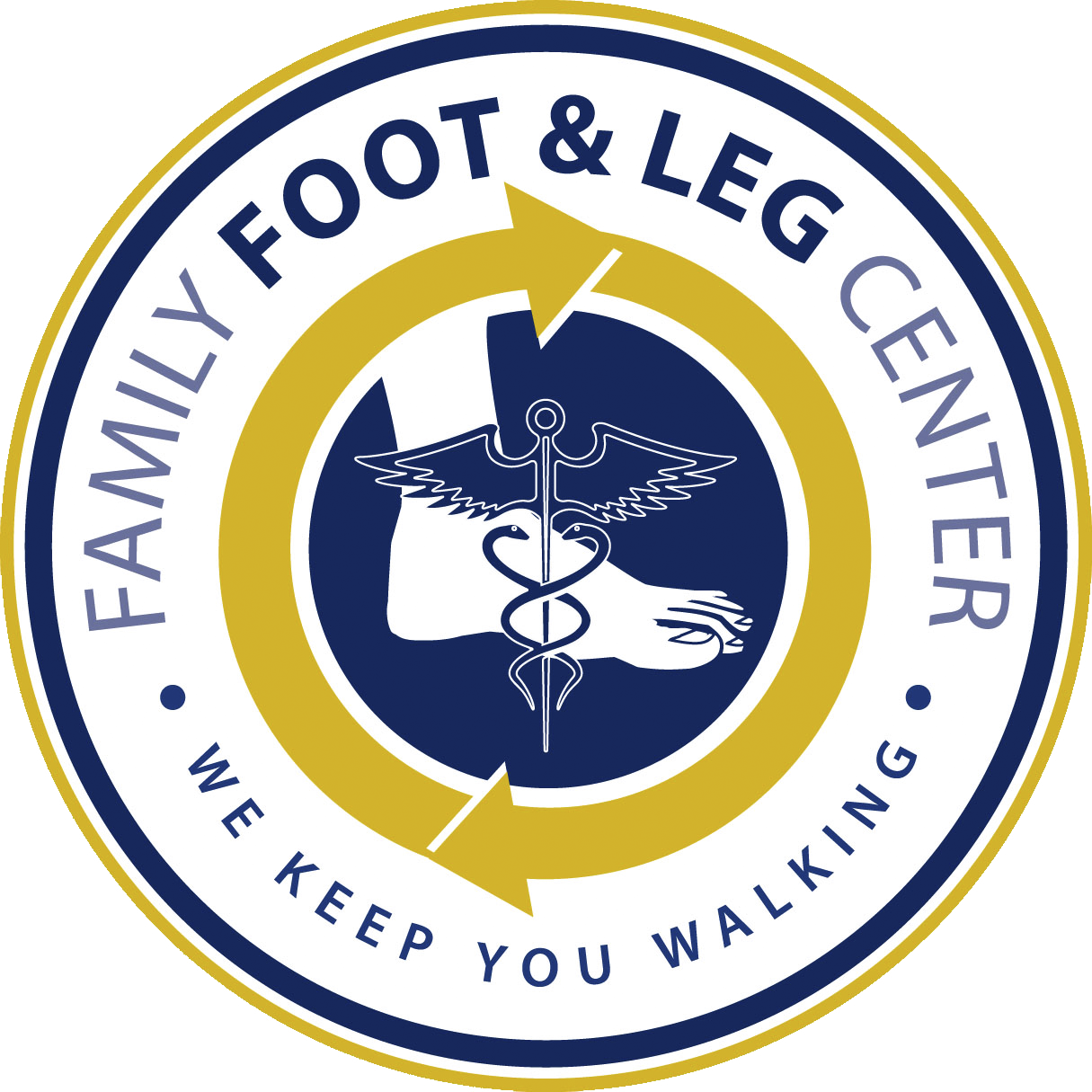 We welcome you as a patient to our podiatry practice in Florida. We currently have 8 locations across Lee, Collier, and Charlotte counties, We are grateful that you have chosen us as your complete foot and lower leg care center.
Quick access to the best / quality care guaranteed. No foot / ankle matter too big or too small for our attention. You and Your Family deserve the best.
I have seen too many people suffer from Post Neuroma Surgery Pain. We want to touch more people seeking an answer to a tough problem, but cannot find solutions elsewhere.

Great Neuroma Cure.


Reliable professionals with many years of experience. We listen to our patients and work with them to address their needs through innovative solutions and using research proven, effective methods.
Latest experience in technology to rid of your neuroma pain.

We also offer our exclusive state of the art Radiofrequency Ablation technology for this common problem of the foot, neuromas. This is a small probe that is inserted into the neuroma(s) and a 90 degrees Celsius heat is applied to the nerve causing damage to the nerve so that it will no longer conduct pain signals.

Morton's neuroma is an inflamed nerve that causes pain, tingling and numbness in the ball of the foot. Many complain of a bunched up sock under the ball of the foot, while others complain of walking on a lump, a large pebble or a lamp cord.
Do you have common symptoms of, " Pain, burning, feeling of a marble or rock in my shoe, toes spreading apart."
Most common space is between either the 2nd and 3rd toes or the 3rd and 4th toes. Often times people have it in both spaces.

Tight shoes can irritate, or high heels

Did you know that 75% of Americans wear shoe that is too small for them?

MRI can help but not always diagnostic

Ultrasound exam can be accurate but is dependent your ultrasound tech's experience

Clinical exam and history is the best way to diagnose neuroma.
Emergency Patients Welcomed
Urgent Care for Foot & Ankle Trauma
Same Day Appointments Available
Stepped on a shell or splinter in your foot from the Naples pier?
Kicked a catfish off the pier or our boat and received the gift of a spike in your foot?
Forgot to do the stingray shuffle?
Need a foot / ankle doctor STAT in Naples or Marco Island area?
8 offices to serve you.
FFLC promises same business day or within 24 hours for appointments. Skip the high priced and long waits at emergency rooms when you can get specialist care, ASAP.
Everyone in this office is a trained professional and works as a team member, taking pride in their work.
From ingrown nails, heel fractures, ankle fracture Achilles tendon injuries, and lacerations: call us now.
Phone: 239 430 3668 option 2
Fax: 239 692 9436
You can now request appointment AND expedite check-in through our PATIENT PORTAL.
Schedule your appointment by calling : 239 430 3668 option 2 at voice prompt. Or use the
patient portal
for electronic scheduling requests 24 hours a day, 7 days a week.Our patient advocate will contact you during business hours to coordinate your visit with us.
Call Today: 239 430 3668 (FOOT)
Self Service # 844-889-1725
Fax: 239 692 9436
Don't have neuroma surgery until you see this, what your doctor may not know.
Full video from nerve block to radiofrequency ablation video.
Secrets to Neuroma Cure after Failed Neuroma Surgery
Secrets to Neuroma Cure after failed neuroma surgery
5 secrets to Neuromas your Doctor may not Tell You
Frank discussion about neuromas from a double certified foot/ankle surgeon
Neuroma Cure Without Surgery
Don't fall victim and have a lifetime of disability with failed neuroma surgeries or stump neuromas. You DO NOT want neuroma surgeries, it is highly unpredictable and horrendously painful results if you have not tried other treatments prior.
Stump neuromas are prevalent about 50% of the time with surgical removal of the neuroma. Sometimes this could be more painful than the original neuroma itself. Patients who have had neuroma surgery and failed, which are 50% of patients would benefit from Radiofrequency ablation at the Family Foot and Leg Center in Naples, FL.
NEUROMA CURE WITHOUR SURGERY
Radio frequency ablation to rid of neuroma pain. Also shows ultrasound review and guided destruction of nerve. See the neuromas under ultrasound and watch the probe enter to burn the nerve at 90 degrees Celsius..
DON'T HAVE NEUROMA SURGERY UNTIL YOU SEE THIS
Patient has been through conservative options such as injections and physical therapy to no avail previous doctor suggested excisional surgery for the neuroma this patient is now currently after two sessions of radiofrequency ablation with zero pain this is a Frank discussion at our third visit.
We always try to avoid neuroma surgeries by using conservative means. But for some patients surgery is the only answer. This is a 2 week s/p neuroma excision patient with immediate decrease in pain in the foot, she could not be happier with the results. Real time interview.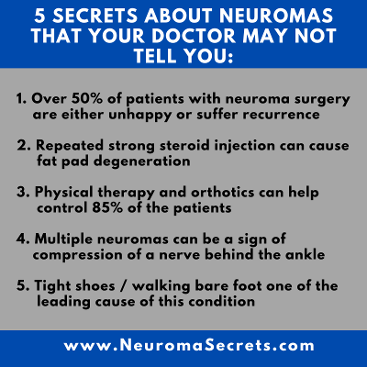 CRYOSURGERY FOR DIFFICULT NEUROMAS
Video of a patient undergoing cryosurgery at the Family Foot and Leg Center in Naples, Florida.
Procedure done by certified cryostar surgeon Dr. Kevin Lam for a patient that has exhausted all conservative options: injections , orthotics, etc.
NEUROMAS BY NAPLESPODIATRIST.COM
Dr.Kevin Lam explains neuromas, the second most common problem seen at our offices.
Symptoms explained as well as common treatment modalities.