Welcome to the Family Foot & Leg Center Opened in 2005 by Dr. Kevin Lam
as the premier center for foot / ankle medical & surgical care.
Whether you have ingrown toenails, foot / ankle fractures to severe car accident requiring reconstructive foot / ankle surgery,
FFLC continues to be the award winning center.
Since 2005 many competitors and imitators have come and gone. Family Foot & Leg Center now has 9 convenient locations throughout Collier, Lee, Charlotte, and Sarasota Counties.
Offering pediatric to geriatric family care: Ingrown Toenails, Heel Pain, Bunions, Foot / Ankle Arthritis Pain, Plantar Fasciitis, Foot / Ankle Surgery, Custom Orthotics, and Diabetic Wound Care. In office X-rays, ultrasounds, and minor surgical suite exam rooms. Practice powered by EMR and advanced technologies.
Home of the Lam Minimal Invasive No-Scar Bunion Surgery!
Come Discover Why Patients Love Our 5-Star Foot & Ankle Care! Same Day Appointments! Easy Online Appointment Scheduling!
No one does more foot / ankle surgeries in Collier County

Nurse & people in the know choose FFLC for their care

There are only 900+ podiatrist in the world board certified to do reconstructive foot/ankle surgery

Repeated patient care awards from colleagues and patients

Dr. Kevin Lam
#FFLC #FFLCReconfellowship #BoardCertified
Another 10 years to go. #ABFAS #ACFAS#ACFASFellowship #lifelonglearning #naplesflorida to #portcharlottefl we are here for you. Call (239) 430 3668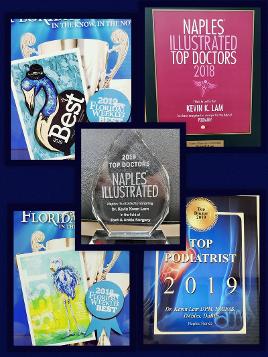 9 convenient locations throughout Collier, Lee, Charlotte, and Sarasota Counties.

FFLC Naples
730 Goodlette Road
Suite 102,
Naples, FL 34102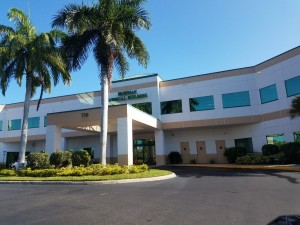 FFLC North Naples
840 111th ave north Suite #3
Naples, FL 34108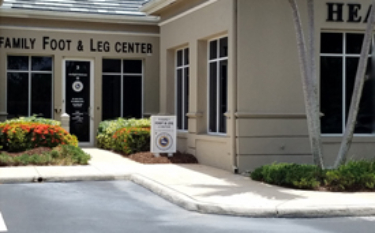 FFLC Estero
21401 Corkscrew Village Lane,
Suite 4, Estero,FL 33928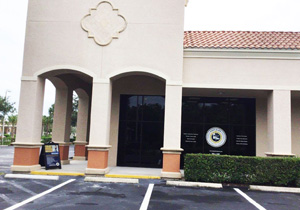 FFLC Cape coral
530 S.E. 16th place, Suite A
Cape coral, FL 33990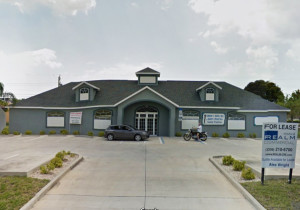 FFLC Sarasota
3110 Fruitville Commons Blvd,
Suite 102
Sarasota, FL 34240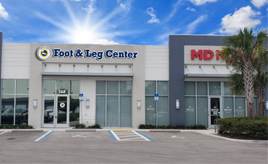 Hallux rigidus two weeks post Cartiva
Hallux Rigidus 2 weeks after cartiva implant for the big toe joint.
Hallux limitus to Rigidus can benefit from first joint implant either metal such as #arthrosurface or silicone such as the #cartiva implant. Textbook answer and the gold standard still is a fusion for the procedure for for select patients these implants have been a life and lifestyle changer.
Fifth Toe Hammertoe Surgery
Hammertoes can be painful and prevent you from wearing shoes. The 5th toe notorious for irritation against stylish shoes.
Doctors at the Family Foot and Leg Center have experienced physicians for your foot and ankle needs.
Heel pain, plantar fascitis
Video talks about plantar fascitis, illustrates the endoscopic plantar fascial release that is a minimally invasive surgery. Second part of the video actually shows the procedure as it is being done by Dr. Kevin Lam, of Family Foot and Leg Center in Naples, FL 239 430 3668
Doctors of Family Foot and Leg Centers in Southwest Florida are well versed in doing this minimally invasive procedure
What you need to know when your doctor tells you that you need a first metatarsal phalangeal joint fusion as explained by Southwest FL leading foot and ankle surgeon who is the best podiatrist near me or you.
Hammertoe tendon release 2nd toe. No blade, no sutures. Hammertoes can be painful and prevent you from wearing shoes. Dr. Kevin Lam, clinical director of Family Foot and Leg Center in Naples, FL shows full hammertoe release procedure. Call 239 430 3668 to schedule.
8 centers throughout Lee, Collier and Charlotte Counties to get you back on your feet now. C
entralized scheduling (239) 430 3668, see you soon!
Dr. Kevin Lam, clinical director, doing a followup of a modified midfoot fusion for a patient with severe arthritis of the foot.

Midfoot fusion can be scary, what your doctors may not tell you. as you can see, it doesn' t have to be scary and can provide significant pain relief when done by an experienced surgeon.
Emergency Patients Welcomed
Urgent Care for Foot & Ankle Trauma
Same Day Appointments Available
Stepped on a shell or splinter in your foot from the Naples pier?
Kicked a catfish off the pier or our boat and received the gift of a spike in your foot?
Forgot to do the stingray shuffle?
Need a foot / ankle doctor STAT in Naples or Marco Island area?
3 offices to serve you.
FFLC promises same business day or within 24 hours for appointments. Skip the high priced and long waits at emergency rooms when you can get specialist care, ASAP.
Everyone in this office is a trained professional and works as a team member, taking pride in their work.
From ingrown nails, heel fractures, ankle fracture achilles tendon injuries, and lacerations: call us now.
Phone: 239 430 3668 option 2
Fax: 239 692 9436
You can now request appt AND expedite check-in through our PATIENT PORTAL.
Schedule your appointment by calling : 239 430 3668 option 2 at voice prompt. Or use the
patient portal
for electronic scheduling requests 24 hours a day, 7 days a week. Our patient advocate will contact you during business hours to coordinate your visit with us.
Call Today: 239 430 3668 (FOOT)
Self Service # (239) 420-7170
Fax: 239 692 9436
At FFLC, we use advanced wound healing technologies to help keep patients out of the hospital and onto healing.
Better results
Faster recovery time
Optimal quality of life
Improved long-term outlook