Family Foot & Leg Center, P.A.
Dr. Kevin Lam * Dr. Wesley Drew Chapman * Dr. Sean Dunleavy
Dr. Patrick Bartholomew * Dr. Lauren Pelucacci * Dr. Sahiba Singh
Dr. Jake Powers * Dr. John Crist * Dr. Isin Mustafa * Dr. Kaitlyn Ward
No one does more foot / ankle surgeries in Collier County

Nurse & people in the know choose FFLC for their care

There are only 900+ podiatrist in the world board certified to do reconstructive foot/ankle surgery

Repeated patient care awards from colleagues and patients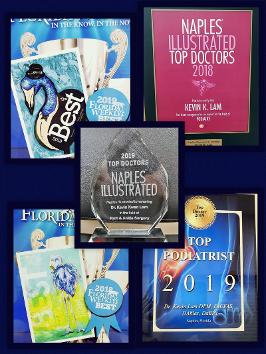 Emergency Patients Welcomed
Urgent Care for Foot & Ankle Trauma
Same Day Appointments Available
Stepped on a shell or splinter in your foot from the Naples pier?
Kicked a catfish off the pier or our boat and received the gift of a spike in your foot?
Forgot to do the stingray shuffle?
Need a foot / ankle doctor STAT in Naples or Marco Island area?
3 offices to serve you.
FFLC promises same business day or within 24 hours for appointments. Skip the high priced and long waits at emergency rooms when you can get specialist care, ASAP.
Everyone in this office is a trained professional and works as a team member, taking pride in their work.
From ingrown nails, heel fractures, ankle fracture achilles tendon injuries, and lacerations: call us now.
Phone: 239 430 3668 option 2
Self Service # 844-889-1725
Fax: 239 692 9436
You can now request appt AND expedite check-in through our PATIENT PORTAL.
Schedule your appointment by calling : 239 430 3668 option 2 at voice prompt. Or use the
patient portal
for electronic scheduling requests 24 hours a day, 7 days a week.Our patient advocate will contact you during business hours to coordinate your visit with us.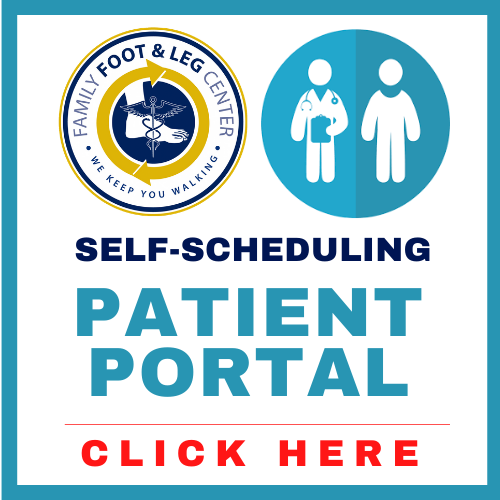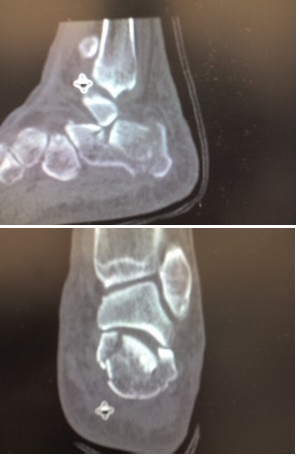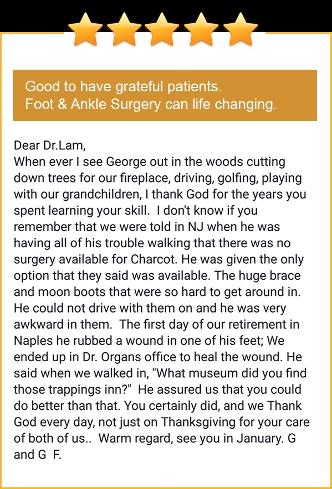 Wound Care what Podiatrists do to save your feet. Family Foot and Leg Center offers advanced wound care for your feet and legs. Our doctors are well trained from residency in conservative and advanced wound care options from simple debridement to advance grafting and flap techniques.
Offices from Collier to Lee to Charlotte Counties, give us a call 239 430 3668 option 2 or use our patient portal
to request an appointment online.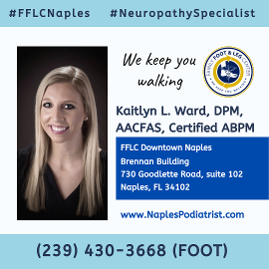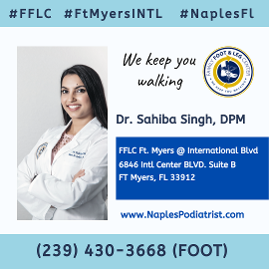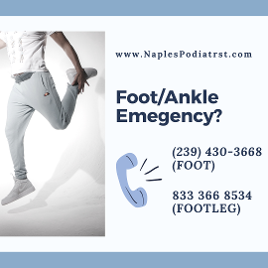 Call Today: 239 430 3668 (FOOT)
Self Service # 844-889-1725
Fax: 239 692 9436