Dr. Kevin Lam* Dr. Wesley Drew Chapman * Dr. Sean Dunleavy
Dr. Patrick Bartholomew * Dr. Lauren Pelucacci * Dr. Sahiba Singh
Dr. Jake Powers * Dr. John Crist * Dr. Isin Mustafa * Dr. Lori DeBlasi
Common Causes of Gout

Gout is a common condition caused by the deposition of urate crystals in the tissues.
In the recent years, it has been reported that there has been an increased incidence and prevalence of gout. This is most attributed to lifestyle changes leading to increase in gout risk factors such as obesity, diabetes, hypertension, and alcohol consumption.
Men appear to have increased prevalence of gout at all ages. Women, on the other hand, experience higher prevalence of gout after menopause. For both men and women, ageing is an important risk factor.
Diet is another risk factor in gout formation. Historically, gout has been associated with a rich lifestyle, more particularly excesses of meat and alcohol. Some alcoholic drinks are rich in purines, notably beer which has guanosine. Overall, the higher the daily alcohol intake, the higher the risk of gout.
A classic symptom of a gout attack is intense pain on the big toe. While this is the most common place for a gout attack to happen, it can also affect the surrounding joints in the ankle, foot, and knee.
Gout is a progressive disease. Without effective treatment, it may eventually lead to joint damage and functional impairment. Although not exactly life-threatening, it has significant impact on the quality of life. Thus, it is important to have a treatment that is focused on long-term management.
When gout receives proper treatment, most patients can continue living a normal life with mild issues.
There are different types of medications available for gout. For instance, NSAIDs are used to reduce pain and swelling, as well corticosteroids and colchicine. Some medications lower the level of uric acid in the body to prevent episodes of gout such as allopurinol. It is important to note that if gout is not treated, attacks may become more frequent and last longer.

Untreated gout can lead to permanent damage. Over time, uric acid builds up in the joints and soft tissue called tophi. You may also develop other health issues such as kidney stones, heart disease, and severe arthritis.
When gout continues to flare up even though you are taking anti-inflammatories to treat flare symptoms and a daily oral medication to lower your uric acid levels, this is a sign that your gout is chronic and out of control. Krystexxa is a prescription medicine used to help reduce signs and symptoms of gout that is not controlled by other treatments.
If you have gout that does not respond to the usual medications, see us today for evaluation.
Family Foot and Leg Center is a SWFL KRYSTEXXA INFUSION CENTER.

See us now to find out if you are a candidate.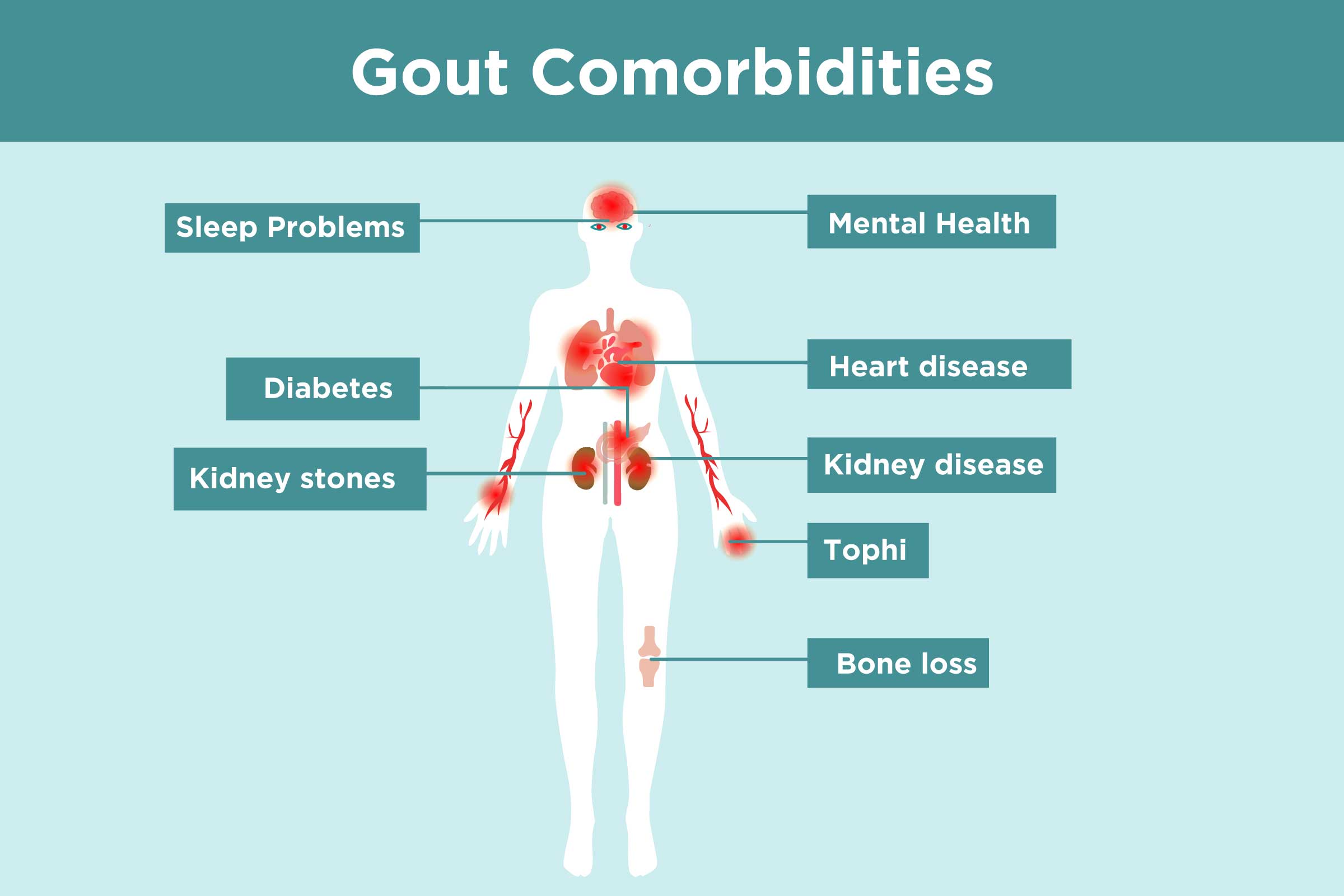 CHD, coronary heart disease; PAD, peripheral arterial disease; PVD, peripheral vascular disease; sUA, serum uric acid
Negative effects of gout on the heart, kidneys, joints
Some people may experience recurrent gout. If left untreated, there can be deposits of urate crystals under the skin nodules called tophi, commonly found in the fingers, hands, feet, Achilles tendon, and the backs of the ankles. Urate crystals may also collect in the urinary tract of people with gout, eventually causing kidney stones.
People with gout have also been found to have higher risk of cardiovascular disease. Hyperuricemia is associated with endothelial dysfunction, which may contribute to risk of heart disease.
How are purines turned to uric acid?
The purine nucelotides adenine and guanine are broken down to form uric acid.
People who have difficulty metabolizing purines (such as those with gout or hyperuricemia) are advised to limit the consumption of high-purine food and drinks. If the level of purines in the body is more than the ability of the body to process them, too much uric acid builds up in the bloodstream. This condition is called hypeuricemia and aside from gout, this can also cause kidney stones. Normally, uric acid is disposed via the kidneys. The human body cannot oxidize uric acid to the more soluble compound allantoin due to the lack of uricase enzyme.
Uricase converts uric acid to allantoin, which is more soluble than uric acid and passes harmlessly from the body. Uricase is an enzyme that catalyzes the oxidation of uric acid to 5-hydroxyisourate and hydrogen peroxide (H2O2). Subsequent hydrolysis and decarboxylation leads to the formation of allantion. During evolution, humans have lost the ability to produce the enzyme uricase. This loss of uricase activity along with the lifestyle and eating habits of today renders humans prone to urate crystal deposition and gout.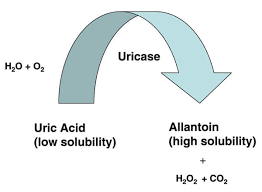 How do medications help people with gout?
Gout medications can be used to treat acute flare-ups and prevent future gout attacks. Some can also reduce the risk of gout complications such as the development of tophi.
Medications that block uric acid production such as allopurinol (Aloprim) and febuxostat (Uloric) limit the amount of uric acid that the body makes to lower the blood uric acid levels. However, these can cause side effects such as reduced liver function and heart-related problems. Even with oral medication, people with uncontrolled gout can have a difficulty getting rid of uric acid.
Krystexxa works differently than the above oral gout medicines. Krystexxa is the only gout treatment that converts uric acid into water-soluble substance called allantoin. Allantion is very soluble and is readily excreted through urine. The uric acid level then reaches a point in which uric acid crystals can dissolve. New uric acid crystal buildup also stops forming, thus taking control of gout.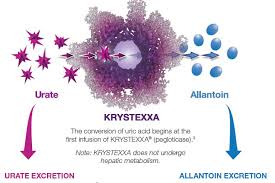 https://www.ranker.com/tags/weird-history
Proud to be a Krystexxa infusion center to help our patients get rid of gout from the body.
See us now to see if you are a candidate.

For adults with chronic gout that hasn't been controlled with other treatments
IF YOU HAVE MORE THAN ONE FLARE A YEAR, IT MAY BE TIME TO STEP UP YOUR GOUT TREATMENT

Recurrent gout flares may be your body's way of telling you that oral medicines aren't doing enough to lower your uric acid level and prevent the harmful effects of out-of-control chronic gout. KRYSTEXXA has been helping gout patients for nearly 10 years. Studies show that one IV treatment every other week for about 6 months is all you may need to take control.
KRYSTEXXA WORKS DIFFERENTLY THAN ORAL GOUT MEDICINES TO QUICKLY DISSOLVE GOUT BUILDUP
KRYSTEXXA has a different way of lowering uric acid levels, which is the key to stopping gout flares. In about 6 months, it can safely and effectively remove years of uric acid crystal buildup from your joints. KRYSTEXXA is also a safe option for uncontrolled gout even if you have kidney disease.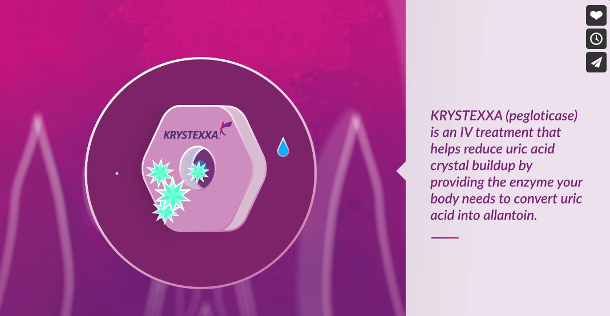 IMPORTANT SAFETY INFORMATION
What is the most important information I should know about KRYSTEXXA (pegloticase)?
Serious allergic reactions may happen in some patients who receive KRYSTEXXA. These allergic reactions can be life threatening and usually happen within 2 hours of the infusion.
Before you receive KRYSTEXXA, tell your doctor if you:
Know you have G6PD deficiency
Ever had any heart problems or high blood pressure
Are pregnant or planning to become pregnant. It is not known if KRYSTEXXA will harm your unborn babyAre breastfeeding or plan to breastfeed. It is not known if KRYSTEXXA passes into your breast milk
Tell your doctor about all the medicines you take. Do not take any other uric acid lowering drug, such as allopurinol or febuxostat (Uloric®), while taking KRYSTEXXA.
Prior to your treatment with KRYSTEXXA, your doctor may give you medicine to help reduce your chance of getting a reaction. Take these medicines as directed by your doctor or nurse. Your doctor will also test your uric acid levels prior to each treatment to monitor your response to KRYSTEXXA.

THE MORE GOUT BUILDS UP, THE MORE HARM IT CAN DO
Out-of-control chronic gout can be painful, unpredictable, and cause permanent damage. Even after gout flares end, uric acid crystals from gout stay in your body, settle in your joints, and damage your bones. Uric acid crystals can also build up in vital organs like kidneys. If you have gout and kidney disease, it's important to take control of gout because gout can lead to kidney disease progression.

Unlike medicines you take long term, KRYSTEXXA is given every 2 weeks for about 6 months.
THE MORE GOUT BUILDS UP, THE MORE HARM IT CAN DO
KNOW YOUR OPTIONS: TALK TO A GOUT SPECIALIST
HEAR IT ALL FROM REAL KRYSTEXXA PATIENTS
EVEN IF YOU'RE MANAGING YOUR SYMPTOMS, YOUR CHRONIC GOUT MAY BE OUT OF CONTROL
Out-of-control chronic gout is gout that continues to flare up even though you're taking a daily oral medication to lower your uric acid level and medications like anti-inflammatories to treat the symptoms of your flares. Experiencing recurrent gout flares while on oral gout medicines is one sign your gout is chronic and out of control.

OUT-OF-CONTROL CHRONIC GOUT IS ALSO REFERRED TO AS:

Uncontrolled gout
Recurring gout
Advanced gout
Refractory gout
Tophaceous gout
Chronic gouty arthritis
Persistent gout
FREQUENTLY ASKED QUESTIONS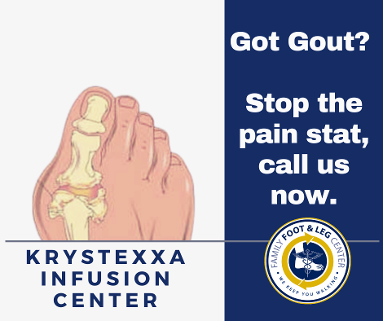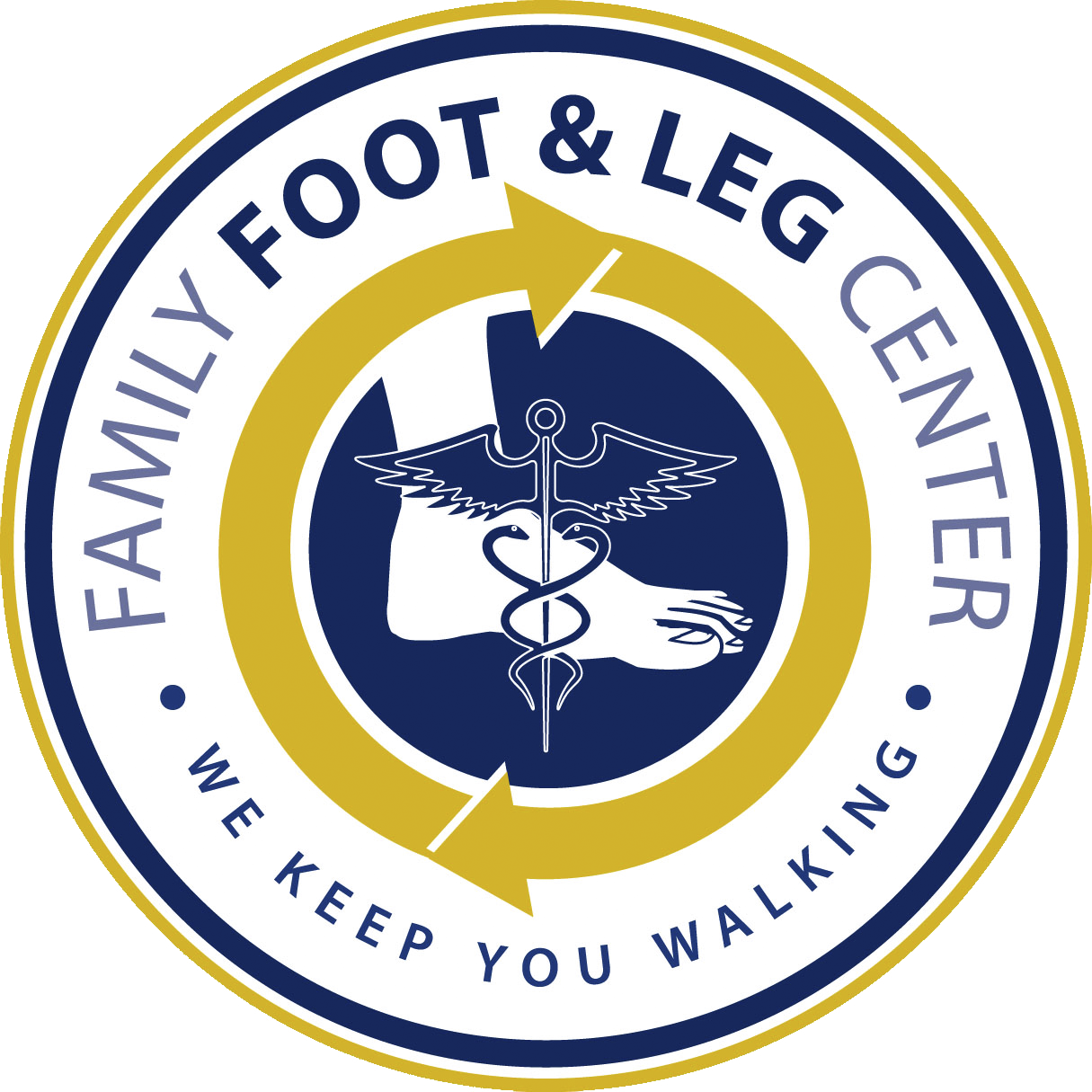 We welcome you as a patient to our podiatry practice in Florida. We currently have 8 locations across Lee, Collier, and Charlotte counties, We are grateful that you have chosen us as your complete foot and lower leg care center.
Quick access to the best / quality care guaranteed. No foot / ankle matter too big or too small for our attention. You and Your Family deserve the best.
Gout can be effectively treated and managed with medical treatment and self-management strategies.
Manage the pain of a flare
Prevent future flares.
Prevent tophi and kidney stones from forming
In addition to medical treatment, you can manage your gout with self-management strategies. Self-management is what you do day to day to manage your condition and stay healthy, like making healthy lifestyle choices. The self-management strategies described below are proven to reduce pain and disability, so you can pursue the activities important to you.
Eat a healthy diet.
Avoid foods high in purines such as red meat, organ meat, and seafood

limit alcohol intake, particularly beer

Exercise regularly, engaging in low-impact activities such as cycling, walking, swimming

Maintain ideal weight

Consult your doctor and follow the recommended treatment plan




Protect your joints from injuries that can worsen your condition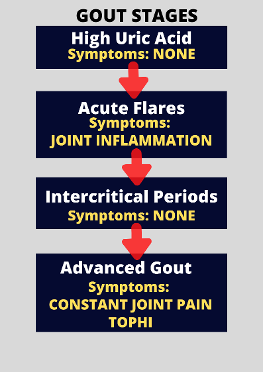 Part of Family Foot and Leg Center, PA
Gout FAQs
Why do I have gout?
Uric acid levels spike when the body breaks down purines, which are found in certain food such as red meat, seafood, and organ meats as well alcohol, particularly beer and fruit drinks. Urate crystals then develop and build up in your joints. These sharp, needle-like crystals lead to the gout pain.
What are the symptoms of gout?

Swelling of the joint, commonly the big toe
Very painful joint
Redness and inflammation
Limited range of motion
What are the treatments for gout?
The treatment of gout aims to lessening your pain and preventing gout flare-ups in the future. See your physician for a thorough evaluation and treatment plan.
Our team at the Gout Institute, a part of Family Foot and Leg Center, P.A. work together to provide the best gout treatment for your specific needs.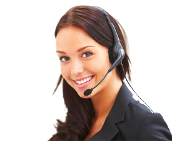 8 locations throughout Lee, Collier and Charlotte Counties to get you back on your feet
*Downtown Naples
*East Naples / Marco Island
*North Naples
*Estero
*Cape coral
*Fort Myers @International Blvd
*Fort Myers @Colonial Blvd
*Port Charlotte
Call Today: 239 430 3668 (FOOT)
Self Service # (239) 420-7170
Fax: 239 692 9436